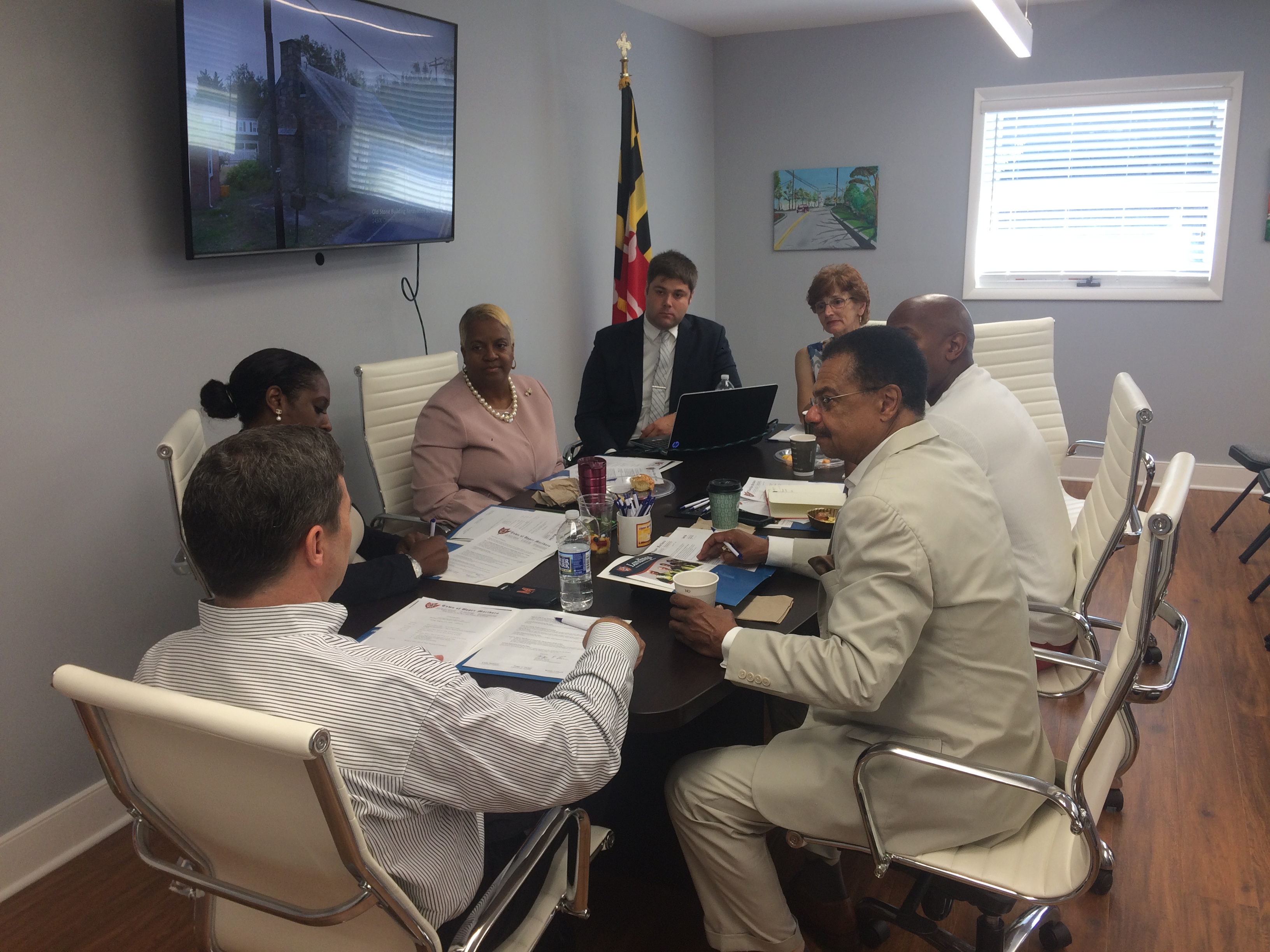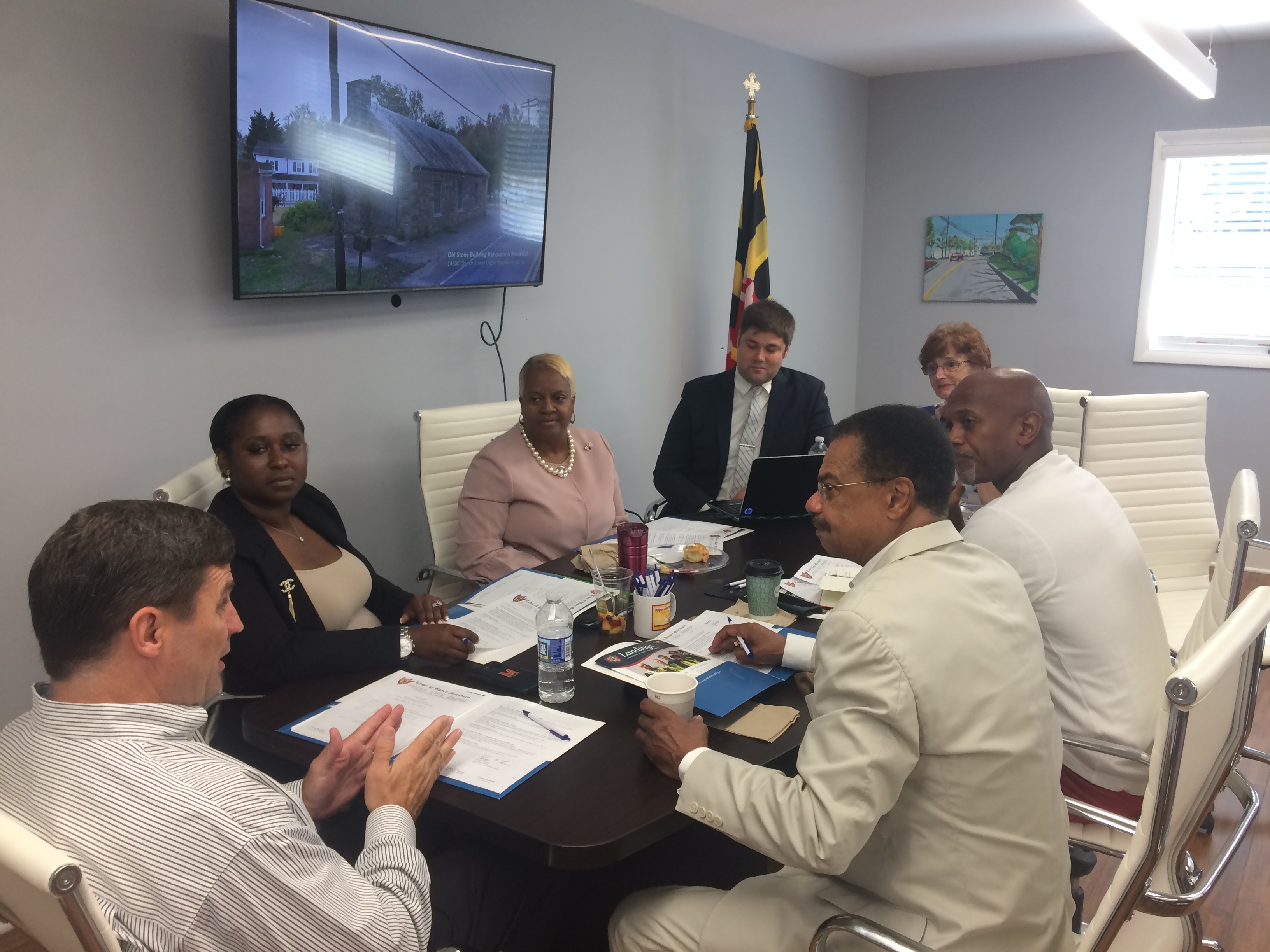 The 23rd Legislative Delegation met with the Town of Upper Marlboro and toured their new Town Hall and Police Department. 
The Delegation heard an ambitious vision for the future from the Town's President, Ms. Tonga Y. Turner and Commissioners Linda Pennoyer and Wanda Leonard. 
The Delegation also received a demonstration of the body cameras used by the Town's Police Force by Chief Calvin Washington. 
The Delegation pledged to work on the Town's priorities in the upcoming Legislative Session.